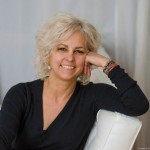 Congratulations to #Kate DiCamillo for her appointment to the position of National Ambassador for Young People's Literature. I am so excited for children everywhere, and cannot wait to share this news with my students when we get back to school next week. We have been exploring her works in an author study that has been an outgrowth of our Character Unit study based on The Tiger Rising, which has to be one of the best children's books ever. I love her platform for the position:
"When we read together—when a grandfather reads to a granddaughter, when a teacher reads to a classroom, when a parent reads to a child, when a sister reads to a brother, when everyone in a town reads the same book silently, together—we are taken out of our aloneness. Together, we see the world. Together, we see one another. We connect. And when we connect, we are changed." — Kate DiCamillo
I have come to appreciate this author through my reading work with 5th graders as we read her books together. I also remember very distinctly a workshop that I attended at IRA in Chicago a few years ago, where author Matt De La Pena talked about melancholy in books for children, and how masterful Kate DiCamillo was with melancholy. I totally get it, and so do kids.
Looking forward to her stewardship in this important position.