The Joy of Planning, by Franki Sibberson, which fits with my #nerdlution of refining my planning this year! I am a person who likes structure, and I always gravitate toward cycles in planning. This is a nifty, efficient little gem of a resource, and provokes good thoughts about joyful planning. Check it out if you haven't already, or revisit it if you have it!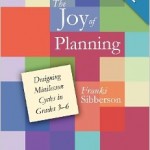 And for my children's lit,
                                      Wangari's Trees of Peace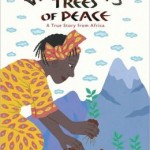 I am re-reading everything by Jeanette Winter these days. There is real beauty in the simplicity with which she writes about and illustrates the life stories of incredible people whose small acts of kindness and/or genius have made a strong and positive impact on large groups of people. I share her books with my students and their families, and am always touched by the responses I receive. Thank you, Jeanette Winter!