One of the most exciting aspects of planning for the new school year centers on selecting picture books to read aloud in the first weeks of school. Of course, reading novels aloud is also part of the equation, but for today I am going to focus on picture books. I remember a former colleague shared her old principal's thoughts about choosing books that reflect not only " who we are, but also who we want to become." What kind of community do we dream of becoming and how will our books help us grow into our best selves? With that in mind, here are some books I am considering for September …..
What Does it Mean to Be Present? by Rana Diorio
I am so glad that I found this book. It helps students focus on the now, on being grateful and appreciating being present, listening and focusing on the moment. I found myself really wishing to address this topic with my students last year, but I did not know about this book. I am sure we will return to this book's message throughout the year!
Another book that I am looking forward to reading with my students is A Handful of Quiet. A colleague of mine does a lot of work in her classroom with mindfulness, and I think there are many benefits. It's especially important to find concrete ways to help students slow down and connect with themselves, and this book presents beautiful and simple ways to practice.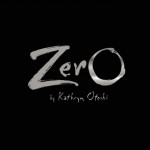 Zero was a class favorite last year, and will be a favorite this year, I am sure! Kids had a lot to say about ideas presented in this book, whether math or social issues related. I love seemingly simple books that pack powerful ideas, and this is certainly one of those books. Kathryn Otoshi's other books, One (bullying, standing up)and Two (conflict resolution) also spark important classroom conversations.
Each Kindness by the incomparable Jacqueline Woodson

This book helps us really dig into the idea of what it means to be kind, and the consequences of unkind actions. This book reminds me of The Hundred Dresses,  a classic tale of bullies and bystanders, which was always a favorite of mine. Again, this is a book that helps the class have a discussion about how we treat one another and will become a touchstone text, one which we will return to across the year to mine for ideas. There are no easy answers to the main character's feelings about her actions, which makes for robust discussion.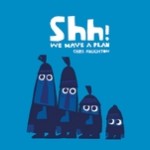 Shh!We Have A Plan, by Chris Haughton, is perfect for setting a tone for the year. My students are going to love this book, I just know it. It has all the elements of a good picture book, and it is funny. It also really speaks to the idea that everyone' plans and ideas count and that sometimes it's the quiet one who is worth listening to. I learned about this book from the amazing Shana Frazin in a presentation on top ten read alouds for Book of the Month. Shana always gives good read aloud recommendations!
Of course, this is just a "starter list!" I have more to add, and am sure I will have more books than there are hours in which to read them, but that's part of the fun of planning read alouds. What are you planning to read aloud during the first weeks of school?